The world's only professional recruiting and consulting firm exclusively serving the unmanned systems and robotics industry.
Welcome to Unmannedpower!
At Unmannedpower, we are here to man the unmanned world!  From executive management to the teams that get the job done, 100 percent of our efforts are focused on job placement in the unmanned and robotics community. Take a look around the website, then contact us to discuss your hiring or job search. We'd love to learn more about you, your goals, and your passion for unmanned systems!
My son has a big problem, friends. Ever since school started this fall, he has been plagued by a question; a question he...
My son has a big problem, friends. Ever since school started this fall, he has been plagued by a question; a question he...
Back in June of last year, The New Yorker had a fascinating piece about Derrick Hamilton, a man convicted of a variety o...
I've worked in recruiting long enough to know that most hiring managers tend to have a very specific idea of what they'r...
When it comes to hiring, there are a lot of rules that need to be adhered to; rules that could mean the difference betwe...
If you're anything like me, you've probably looked at your calendar at some point in the last few days and thought to yo...
I have a friend who drives a Honda CRV. Or at least, she used to drive a Honda CRV—these days, she's been rolling around...
I've worked as a recruiter in the unmanned and robotics industry for many years now—enough years to see a few patterns i...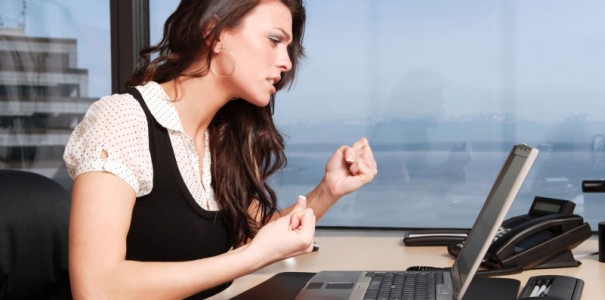 It happened. You went through the entire hiring process, interviewed countless applicants, came up with your top three l...
For the most part, I believe that people go into hiring with the best of intentions. Very few hiring managers actually w...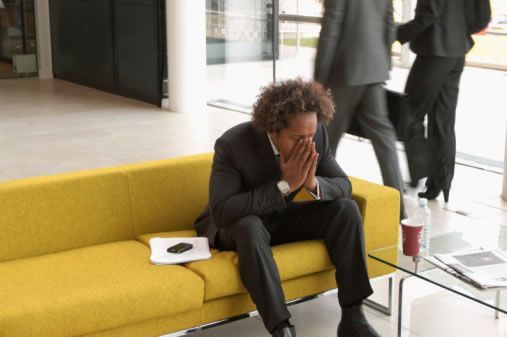 It's happened to all of us. We send an e-mail out into the world with the best of intentions—hoping to land a job, or co...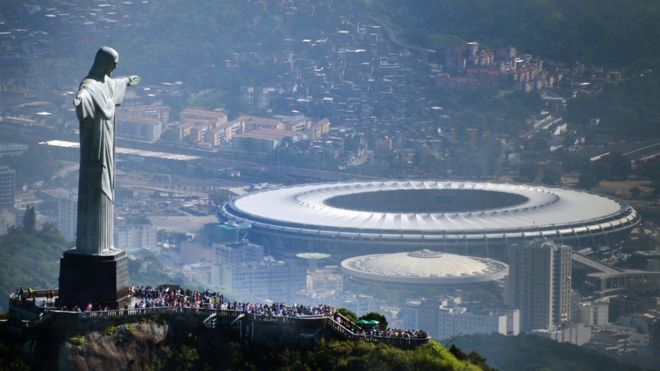 If your house is anything like my house, formerly strict screen time rules have been replaced with non-stop Olympics cov...
  In years past, the unmanned field has drawn a lot of retired military vets into its ranks. This has a lot to do with...
  The New York Times recently had a piece about Google's Project Aristotle: the research group they have dedicated to t...
When was the last time you went on a first date? The last time you felt the butterflies of a great match, and were on yo...
There is nothing worse than going through the hiring process, finding a candidate who feels like an ideal fit, and then...
  What do you think of when you hear the term "toxic worker"? Someone too lazy to do his or her job? A person...
You've been hiring for your company for a while now. You're confident in your role and feel good about the decisions you...
 There are few things in the recruiting world that apply equally to job seekers and hiring managers alike; you may have...
 I want to let you in on a little secret. Your resume? That piece of paper you've been carrying around...
Not too long ago, you graduated at the top of your class. You entered an industry most people had never before heard of,...
I don't know about you, but my chili was perfected, the wings were ordered, and the beverages were cooled in the ice che...
Even 10 years ago, social media was still a burgeoning development. Teenagers and techies had embraced it, but having an...
We all know that succeeding in the robotics and unmanned industry is only possible with top talent on you...
Let's face it: filling open positions is a time consuming, and sometimes expensive, task for companies to take on. That'...
In the unmanned and robotics field, one thing we all know is that your next job may not exactly be where your current on...
Turnover is brutal. Every hiring manager knows this simple truth. When positions are unfilled, productivi...
One of the most stressful things about interviewing is never quite knowing what to expect. Sure, there are some standard...
There's this saying in car racing, "Don't Look at the Wall." It originated with Mario Andretti, one of the greatest race...
There are some people who simply have a talent for spotting talent – they can sit in on interviews and know within a few...
For those of you out there who are parents, you know that sometimes the best conversations can be had with your kiddos....
  I recently addressed hiring managers, relating back to them a lesson I learned in business school. The main premise of...
  In business school, I learned that there are 3 variables to consider when developing a product: ·         S...
In a perfect world, you would spend the last of your pre-retirement years working for a company you helped to b...
We often talk about how expensive turnover can be for companies. It has been estimated that the cost of r...
In our current unmanned environment, there is a mix of government downsizing, regulatory challenges, and venture capital...
According to the job-matching service, TheLadders, most hiring managers spend an average of...
The cornerstone of every good sports team is a strong 'D' – for defense. But when it comes to climb...
Much is coming to light about the Millennial generation and how they both perceive and add to the current workforce. One...
WHO (should attend): You! Whether you are actively looking for career opportunities or happily employed, don't miss thi...
     Follow up. That's what most of us were told way back in school when it came to job seeking and posit...
     You've been in this business a long time. You understand the ins and outs and you are perfectly aware of the...
Let's pretend, just for a moment, that instead of hiring for a major corporation, you are actually in charge of completi...
     Have you ever heard of The Secret? The basic premise is that you can bring whatever you hope for in...
Interviewing for a SOFTWARE ENGINEER who loves to create, build, improve UAVs or RC planes. Hav...
     In general, it's a good idea to have most of your year-end hiring done before entering the holiday season. We've ou...
Social media has changed how our world operates, and it would be ignorant to think that it wouldn't also change t...
      After a grueling job search, you have finally found the candidate you were looking for all along. Offers were exte...
     People don't always realize how similar dating and embarking upon a job search are, but if you really think about i...
       You've been on the job hunt for a while, submitting resumes and reaching out to your networks for...
In case you didn't already know it, skilled and trained engineers in the field of unmanned robotics are a...
Hiring within the unmanned robotics field can be a varied and challenging beast, particularly depending o...
It happens. You're looking at the work ahead of you and realize your current workforce can't take it all...
Coming out of the service and entering civilian life can be a scary transition, particularly during tough...
As the unmanned robotics industry grows, one area where we are still lacking is in the availability of quality, trained...
Naval Air Warfare Center Weapons DivisionRECRUITING EVENTS Individuals with Disabilities and Wounded Warriors Parti...
Start the new year right by building and maintaining your professional network. It is often who you know, not what yo...
Are you interested in working with an FAA-DESIGNATED UAS TEST SITE?Unmannedpower will be assisting with the staffing of...
This is a great position in a growing company for a motivated person to build, test, repair, and maintain the avionics...
Be careful how you use your name(s)!  You might miss out on an opportunity for a job! Most of us have several names.  O...
Unmannedpower has an immediate need for an IV&V analyst, and we are ready to interview! If the following descr...
If you are a pilot or sensor operator with current experience on either the Predator or Reaper platforms and interested...
I receive calls or emails frequently from people who love aviation and want to convert their love of avia...
If you are a senior electronics engineer and have experience designing inertial systems and sensors, I'd love to...
A recognized leader in inertial sensor technology has an opening for an engineer with experience working with ine...
I have an immediate opening for an electronics technician who loves to interface with the customer and provide on-site...
I'm working with a growing company that needs a senior level, goal-oriented person to direct the research and developme...
I am hiring Heron Pilots....please contact me if you are interested in opportunities!whitney@unmannedpower.com...
To all who have served our nation, thank you for your dedication, commitment, and sacrifice. As we stop this weekend t...
Are you an Engineer with an interest in UAV? Do you enjoy getting away from your desk and getting your hands on th...
If you are interested in engineering and related jobs and have experience in unmanned, autonomous, or robotic systems, I...
Job seekers interested in getting into the unmanned systems industry often ask me what they should do from an education...
UNmanpower would love to talk with you if you are a sUAS instructor or operator with at least one year of experience.&nb...
Are you a highly experienced proposal manager and/or writer? Do you love to create, work to, and manage a complian...
Time is short and the competition is intense. If you need experts to assist you with your proposal, UNmanpower can...
I'd love to meet you in person next week! I'll be in attendance at the AUVSI Program Review in Tyson's Corner, Was...
Just Don't Call It A Drone. I love the title of this New York Times article which highlights existing and growing optio...
Why do you have a resume?  What was your objective in writing it?  What is the goal of sharing it?  The answer, generall...
Defence firms, police forces and fire services are among more than 130 organisations that have permission to fly s...
UAS specialties are some of the most in-demand in the aerospace industry. Salaries are high!How does your salary c...
Get bi-monthly articles designed to provide industry targeted advice to help you ManUP today for success tomorrow!
and here is what they say about us
Kansas State University has partnered with Whitney and Unmannedpower to help grow our top-rated UAV degree program, and what an impact she has made!  Her ability to not only quickly identify top professionals, but to match them to our specific academic and experience needs allowed her to bring us more highly qualified candidates in a month than we were able to identify in a year.  Whitney's extensive ties to the UAV professional community brought a depth of talent that we simply could not have accessed through the traditional job posting process.  Each of the candidates she presented were carefully screened and extensively prepared for not only their interviews, but for every step of our hiring process.  Throughout, Whitney maintained regular communication and coordination with our Search Committee and University staff.

We look forward to working with Unmannedpower as we continue to grow our UAS program and our University.
"We were very pleased with our decision to partner with Whitney Brooks and Unmannedpower for a recent director level search.  Whitney's clear and proven process resulted in identification of very strong, well-screened candidates that understood our expectations and were highly qualified.  She took the time to thoroughly understand the skills and experience we were looking for, and helped us identify key areas we might otherwise have missed.  Despite a very tight timeline, Whitney presented us with a solid lineup of quality UAS professionals, and seamlessly navigated the agenda and coordination challenges of working with our very busy schedules.  Throughout the search process, she kept us informed and prepared at every step.  We will definitely work with Unmannedpower again when the need arises."
I would strongly recommend Whitney to any company or individual seeking career placement services in the unmanned industry. She is a true professional that really has her finger on the pulse of this rapidly growing industry. She has impressed me with a perfect blend of her professional demeanor and a charismatic personality. She is the consummate liaison between a potential employer and employee. By utilizing her talents, knowledge of the unmanned industry, and her vast network of connections she was able to place me into my ideal career. Should I choose to expand my career in the future, the first person I will contact is Whitney Brooks.